Dehumidifier Reviews




and Ratings




Welcome to Best Dehumidifier Choice. I'm Tom and my site is committed to helping you choose the best model for your home or business.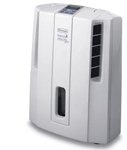 Like many of you I am a veteran user of these appliances who has often surfed the web looking for information about them and been disappointed with the low standard of what I've found. With few exceptions most sites I visit are simply selling the products and the only information they provide is copied straight from the manufacturer's sales brochure.

At best this stuff is too thin for me or you to make an informed choice; at worst it is downright misleading. I wanted something better. I decided that if I couldn't find it I would provide it myself and this site is the result.

Of course it isn't perfect, yet :), but I'm working on it! To add to my own input I'm grateful for the experience and know-how shared by site visitors. Your contributions are at least as important as mine in getting closer to that elusive goal of perfection.



Best Dehumidifiers for Home
On this site I review leading brands and models. I guess that is what you hoped and expected to find. I go one step further and explain the ins and outs of choosing the best dehumidifier, such as:


how to make sense of the manufacturer's specification
why a unit that will keep your bedroom dry may not work so well in your basement
the reasons a higher priced whole house unit can be less expensive in the long term than two or three cheaper, portable models
how controlling moisture in the air can reduce allergens, even where you don't have a mold problem
why ice forms on the refrigeration coils and when to worry about it
the best way to protect your car from moisture damage while in the garage
and a whole lot more, including why you may not need a dehumidifier at all!

I will also be up front with some of the unwelcome truths about these appliances. One of these, for example, is that a standard portable model is unlikely to last more than a couple of years, whatever the brand.

At the end of the day my job is to help you to manage humidity in your home for whatever reason; to make your home more comfortable, protect your kids from allergens, make your basement smell better or to stop all that condensation in your RV.

You need solutions to your humidity problems which work and at the lowest possible cost. That is what this site is here to provide.
Best Commercial Dehumidifiers
I also cover a large range of commercial models for two reasons.


Some commercial units are ideal for particular uses in the home. These include models that work particularly well in cold areas and others designed for swimming pools, for those lucky enough to have an indoor pool in the house.

There are also many owners and managers of small businesses who may be working alone or with very few employees. Unlike a large corporation you guys have to do everything yourselves or pay an "expert" to do it for you.





What this site offers is descriptions and reviews of commercial dehumidifiers written for non experts to help you to make sense of the available options. This may be enough for you to make your decision about the unit to purchase but, if not, it should help you to frame your requirements more precisely and to ask the right questions of suppliers.

Whatever your reason for visiting my site I hope that the experience was worthwhile and that you will pass the word to your family and friends.
---