Phoenix Dehumidifier
Reviews and Ratings

Company Background

Phoenix Dehumidifiers are manufactured under the Phoenix brand by Therma-Stor LLC, well known for its Santa Fe basement and crawl space range.

The Phoenix brand is applied to a full range of water damage restoration equipment including extraction, air scrubbing and evaporative drying units tailored to meet the needs of water damage restoration professionals.

Therma-Stor needs little introduction and its name is associated with some of the most effective, efficient and durable heavy duty models available today. The Phoenix Dehumidifier brand upholds that reputation and has established itself as a watchword for water damage restoration equipment of the highest quality.


---
The range of Phoenix Dehumidifiers includes the following models:
---
The Phoenix R175
The R175 is a portable LGR (Low Grain Refrigerant) unit designed for water damage restoration projects.
This Phoenix dehumidifier is a lower capacity unit in its class with a daily water removal rate of 92 pints at AHAM and approaching twice that rate at saturation.
The R175 is built to withstand occasional rough handling in challenging environments and is protected by a durable roto-moulded housing.
The unit incorporates an integral condensate pump with a vertical lift capability of up to 20 feet.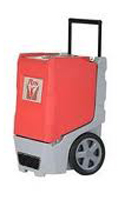 Read my review of the Phoenix R175
---
The Phoenix R200
The R200 (LGR) is a more powerful unit than the R175 for use in larger areas where restoration work is undertaken.
This unit can remove 125 pints at AHAM testing conditions. The enhanced rate is achieved partly by a more powerful blower with a capacity of 325 CFM.
Despite the improved performance the R200 is approximately the same weight as the R175 and its foot-print is similar.
One benefit of the housing design and construction is that each R200 can be stacked on top of another R200 unit. Stacking on two levels makes for much more efficient use of costly space by restoration contractors.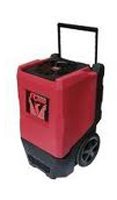 Read my review of the Phoenix R200
---
The Phoenix 200 HT
The Phoenix 200 HT (LGR) is a high capacity restoration unit with a wide operating temperature range.
In addition to water removal power of 140 pints per day at AHAM standards this unit can operate in temperatures ranging from 33°F to 120°F (1-49C°).
The high temperature operating capability of this unit, achieved using techniques explained in my detailed review, provides greater flexibility and profitability for restoration specialists.
In combination with the energy efficiency and greater effectiveness of Low Grain Refrigerant technology this ability makes the Phoenix 200 HT a very attractive appliance for use by restoration professionals.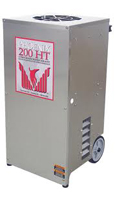 Read my review of the Phoenix 200 HT
---
---
The Phoenix 270HTX
The Phoenix 270HTX (LGR) uses similar technology to the 200HT but increases the operating temperature range to a high of 125°F (52°C).
This unit is also more powerful than the 200HT with a water extraction capacity at AHAM of 161 pints per day.
Multiple ducting options are available for the 270HTX which incorporates a motorized impeller, enabling an air flow of 380CFM, to speed up the drying process and to provide higher static pressure when ducting is employed.
A MERV-11 pleated media air filter protects the dehumidifier and delivers improved air quality in the drying enclosure.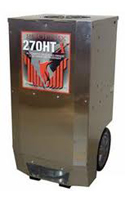 Read my review of the Phoenix 270HTX
---
The Phoenix 200 MAX
The Phoenix 200 MAX (LGR) is the successor model to the "Grand-daddy" of all Low Grain Refrigerant (LGR) models, the Phoenix 200.
LGR technology makes a dehumidifier more energy efficient and enables the unit to achieve greater levels of dryness, and to dry an area more quickly, than the conventional refrigerant type.
This unit is capable of drawing 128 pints of water per day from the air at 80°F and 60%RH and 240 pints at saturation and is suitable for smaller and medium sized areas.
The 200 MAX is compact, of reasonable weight and can be readily moved when on site or transported to the next job in a modestly sized vehicle.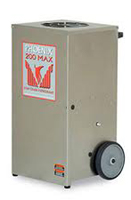 Read my review of the Phoenix 200 MAX
---
The Phoenix 300
The Phoenix 300 (LGR) is the most powerful restoration unit in the Phoenix range.
In a period of 24 hours the 300 will suck up 176 pints at AHAM rising to as much as 304 pints at 90°F/90%RH.
This Phoenix dehumidifier is intended for larger scale restoration projects and this, of course, results in a unit that is larger and heavier than the less powerful models in the range.
Despite this Therma-Stor have designed an appliance which is a manageable 175lb and can be both manoeuvred easily on site and transported between sites in a small truck.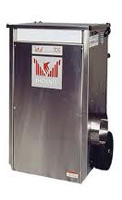 Read my review of the Phoenix 300
---
---
Search our Site
---
Frequently Asked Questions
If you have a question why not try our



FAQs Page
---
Ask a Question
If you can't find the answer you need we will reply to your question here. Just type your question into the form on our
Ask a Question Page
---
Make a Comment
If you would like to comment on our site, to tell us we've done a good job or to suggest improvements, please click on
Visitor Comments
---