Best Bathroom Dehumidifier
Reviews and Ratings

A bathroom dehumidifier may be on your shopping list but which is the best dehumidifier for a bathroom? The bad news is that no dehumidifier is designed for use in a bathroom, or any other part of the house where there is a risk of water splashes, such as a laundry room or kitchen.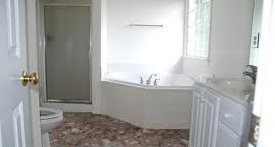 Most dehumidifier reviews are long on "features" but short on the limitations of the products they promote. If you want to control humidity in your bathroom you have little choice but to buy a small, standard portable and use it with care.


---
Mini Dehumidifiers

Let me deal briefly with mini-dehumidifiers. There are two types; rechargeable and thermo-electric. These are widely promoted as bathroom dehumidifiers and will appeal to folks who want a small, fairly quiet appliance. Unfortunately a mini-dehumidifier is not powerful enough for a bathroom. Many of these small units pull less than a pint of water per day from the air and none achieves as much as two pints per day. The thermo-electric type, such as the Sunpentown SD652 shown on the right, is also expensive in relation to its water removing power.

I shall not dwell on this type here. For a fuller discussion of this type you may like to take a look at this page. Mini-dehumidifiers are good for closets but are not the best choice for a bathroom.
---
Small Dehumidifiers
If you need a bathroom dehumidifier I suggest you look at a small portable unit. The smallest is usually a 25 pint model and this will be more than enough for anything but the most palatial of bathrooms, the sort most of us see only in movies or TV commercials.

A 25 pint unit is really over-kill for a bathroom but there is nothing between the 25 pint and the mini models I have just advised against. It's not all bad news, however, as I will explain.

A dehumidifier is an electrical appliance so getting water inside it is a bad idea, and kinda dangerous. Regular portables are not protected against water splashes so it is unwise to have them switched on in the bathroom while you are showering, taking a soak or towelling off. Wait until Mom and Dad and Becky, Laura, Debbie and little Jack have done their stuff and then connect the power and switch on.

By this time the walls are streaming but, because a 25 pint model is over-kill it will remove all that moisture quickly and only switch on occasionally for the rest of the day if humidity rises above the level you have set with the humidistat. This means that the appliance will not use much energy and be cheap to run. It will also last longer because it runs for less time each day than it would in a larger area.
---
---
The Best Dehumidifier for a Bathroom
If you are with me so far we agree on a 25 pint unit as the best choice for a bathroom, despite what merchants may have to say. The best
bathroom dehumidifier
will be the one that takes up the least room, so long as it is reliable.

A Danby or Frigidaire will do the job fine but if you prefer a compact appliance, because you shower in a real bathroom not a movie set, there are two models I would recommend. I won't go into too much detail because, if you follow the links, you can read our reviews of both units for the full picture.



The first of these models is the Soleus CFM25E 25 pint unit. This is a neatly packaged, attractive unit which has been favorably reviewed by consumers and has the shallow depth and small footprint that makes it a good choice for a bathroom dehumidifier.





The second model I would suggest is the DeLonghi DD45. Please don't be misled by the "45 pint" description. As an Italian company DeLonhgi rates its dehumidifiers for water extraction at European standard conditions of 90°F and 80% relative humidity.


At AHAM (Association of Home Appliance Manufacturers) conditions, 80°F and 60% RH, such as are applied to most dehumidifiers sold in the USA, DeLonghi rates this unit at 25 pints per day. Once again this model is slim, compact and highly regarded by consumers.

As I explained at the start, there really is no bathroom dehumidifer designed for the purpose. That said, the best models for bathrooms are small prtables of which, in my opinion, the best "bathroom dehumidifiers" are the Soleus and DeLonghi models I have described.
---
---